Wedding season has begun and, as I had previously shared, I have quite a few weddings to attend in the next few months. As we know, parties= new outfits= less money in our wallets. Therefore, saving money is a must, and one way that we can save a little more money is by doing our own hair. On a casual day I usually just flat iron my hair, but for special occasions I like to do a little more, curls is my number one choice.



For this tutorial I want to show you that we do not need to spend a lot of money on getting ready for that special occasion. If we use the right products, our hairstyle should last for the entire night. Today I'm using the Suave Professionals® Sea Mineral Infusion hair products which will help us achieve the salon look without the splurge. Suave Professionals® Sea Mineral Infusion Shampoo and Conditioner will prepare our hair for styling, it will provide 24 hr body and moisture and it will help enhance the wavy textured look that we are looking for.



So, take your time and follow these three easy steps!






___________________________


La epoca de bodas ha comenzado y, como ya les había contado, asistiré a varias bodas en los próximos meses. Como todos sabemos, fiestas = nuevos atuendos = menos dinero en nuestras carteras. Por lo tanto, el ahorrar dinero en cualquier cosa es esencial. Una forma en la que podemos hacerlo en esta época es ahorrando en nuestro peinando, arreglándonos nosotras mismas. En un día casual, usualmente solo plancho mi cabello, pero para ocasiones especiales me gusta verme mas arregladita y los chinos son mi opción favorita.



Para este tutorial queria enseñarles que no tenemos por que gastar mucho dinero en arreglarnos para las fiestas. Si usamos los productos correctos, nuestro peinado durara la noche entera. Hoy

estaré

usando los productos de

Suave Professionals® Sea Mineral Infusion, los cuales nos ayudaran a obtener un look de salon, sin pagar una fortuna. El shampoo y acondicionador de la linea Suave Professionals® Sea Mineral Infusion prepara tu cabello para estilizarlo, y te proveerá 24 horas de cuerpo y volumen, lo cual ayudara a mejorar el look de ondas sueltas que estamos buscando.

Así que, tomate tu tiempo, y sigue los siguientes tres pasos!




How To Achieve Easy Loose Waves/ Como Obtener Ondas Sueltas


Step 1: Divide your hair so that it is easier to curl.
Paso 1: Divide tu cabello para que sea mas fácil hacer las ondas.

Step 2: Curl Away! Use a medium barrel curler. Have patience and make sure to set your curls by adding Suave's Professionals® Sea Mineral Infusion Texturizing Sea Salt Spray. The spray will help your curls look good and stay put all day and night. I like it because it does not leave my hair feeling hard, it provides texture, and it also smells good!
Paso 2: Empieza a hacer las ondas. Utiliza una tenaza de tamaño mediano. Ten paciencia y no olvides fijar tu cabello con un spray fijador, como el Spray de
Suave's Professionals® Sea Mineral Infusion Texturizing Sea Salt Spray.
Me gusta por que no me deja el pelo duro, me da textura, y ayuda a que las ondas se fijen y se conserven por todo el día y toda la noche.
Step 3: Use your fingers to separate your curls and

Voilà!

You are done and you have just saved 40-50 dollars by #StylingItYourself :D
Paso 3: Usa tus dedos para separar las ondas y

Voilà! Terminaste y te ahorraste de 40-50 dólares al haberlo hecho tu misma! :D
Products Used/ Productos Usados
Results/Resultados
OUTFIT/ ATUENDO
Connect With Me/ Conectemonos: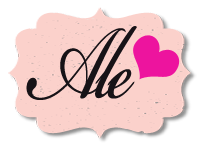 Discover the Beauty of the Sea with NEW Suave Professionals® Sea Mineral Infusion products.
This is a sponsored conversation written by me on behalf of Suave Professionals® . The opinions and text are all mine.